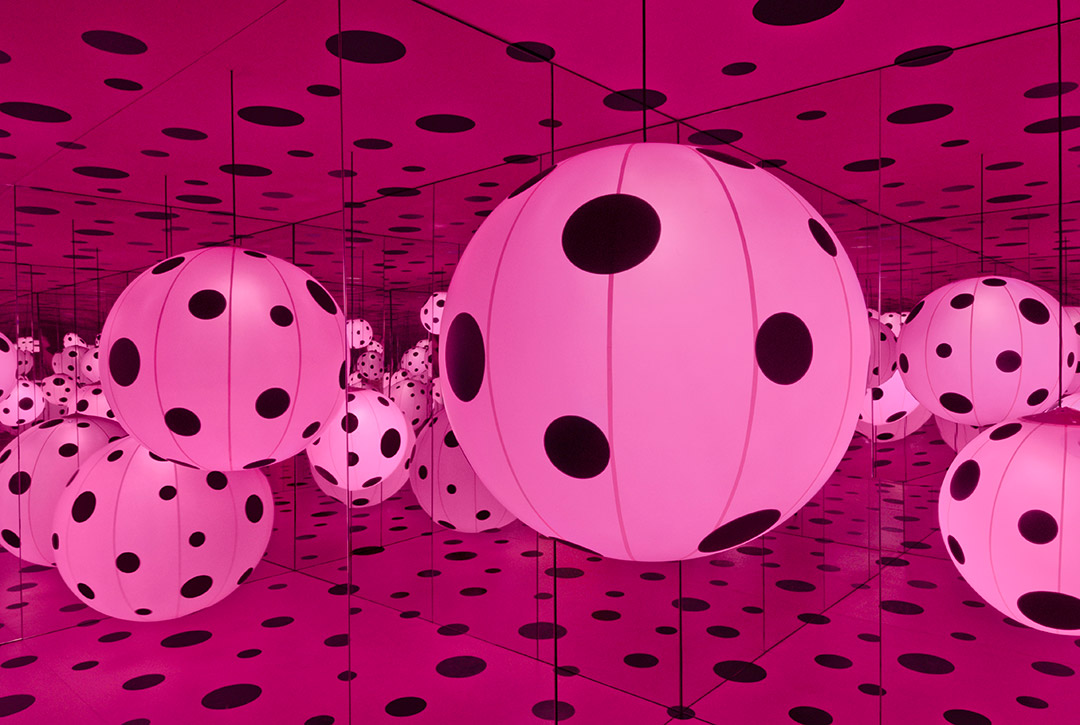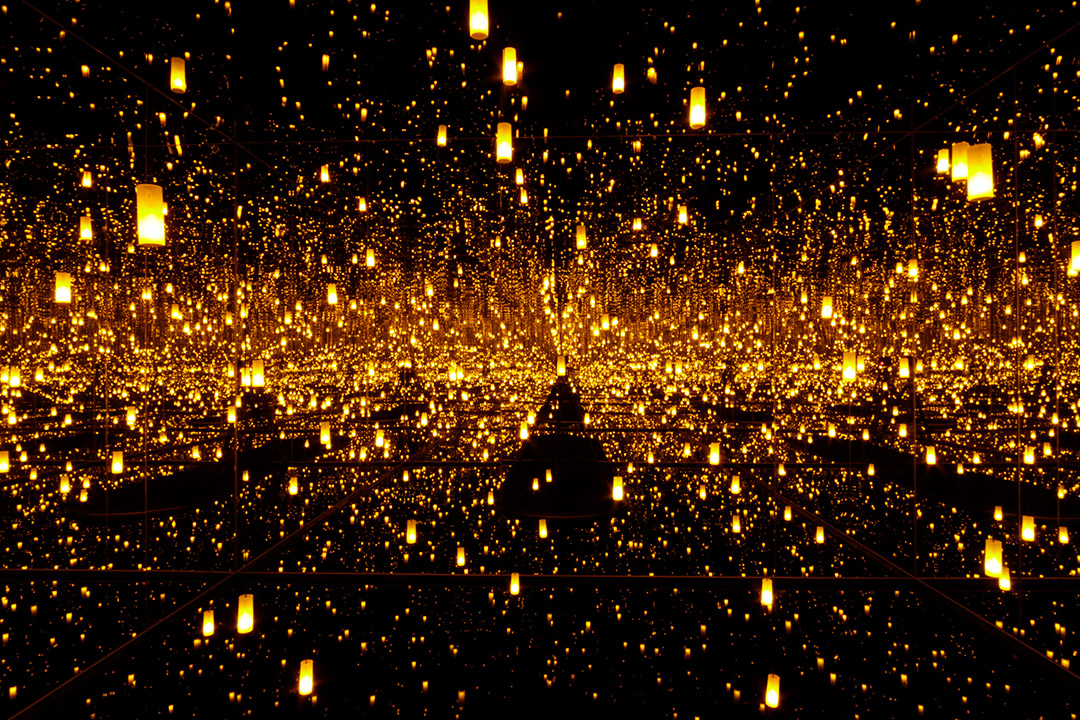 Immerse in the infinite.

Infinity is a difficult concept to grasp, but it is easy to contemplate when you step inside one of artist Yayoi Kusama's iconic Infinity Mirror Rooms in the exhibition Yayoi Kusama: Infinity Mirrors. This major exhibition examined the contemporary Japanese artist's significant 65-year career and contextualizes the notion of infinite expansion and accumulation in her work, culminating in her visually stunning mirror rooms. Visitors can immerse themselves in five of these kaleidoscopic environments where the viewer is endlessly reflected within fantastic landscapes—alongside examples from the artist's beginnings: her mesmerizing and intimate drawings, her early Infinity Net paintings which grow on a canvas like cell formations, and her surreal sculptural objects covered with strange growth formations. These key works join more than 90 works on view, including large and vibrant paintings, sculpture, works on paper, as well as rare archival materials.
A blockbuster if ever the Seattle Art Museum saw one, I worked closely to provide detailed instructions on how to get tickets to this perpetually sold-out exhibition, updating the ticker tape at the bottom of the website daily to reflect ticket availability. When the exhibition ended, I expanded on the use of the artist's voice in the promotional materials to incorporated a Kusama quote into the ticker tape.
I developed a series of social media videos used as ads throughout the run of the exhibition, along with blog content, a staff book club, website copy, and numerous social assets created onsite during the run of the exhibition.