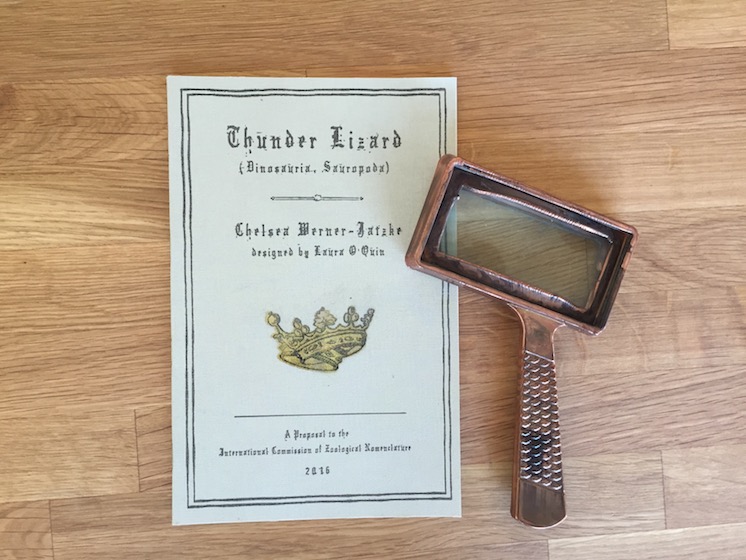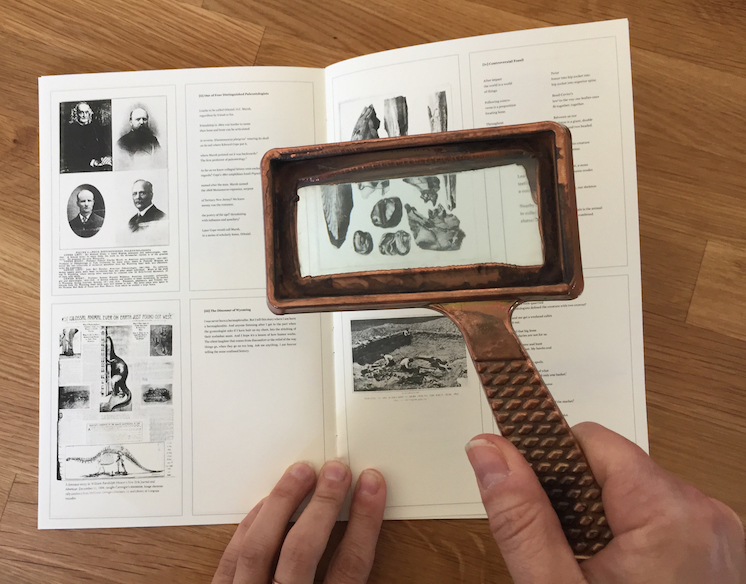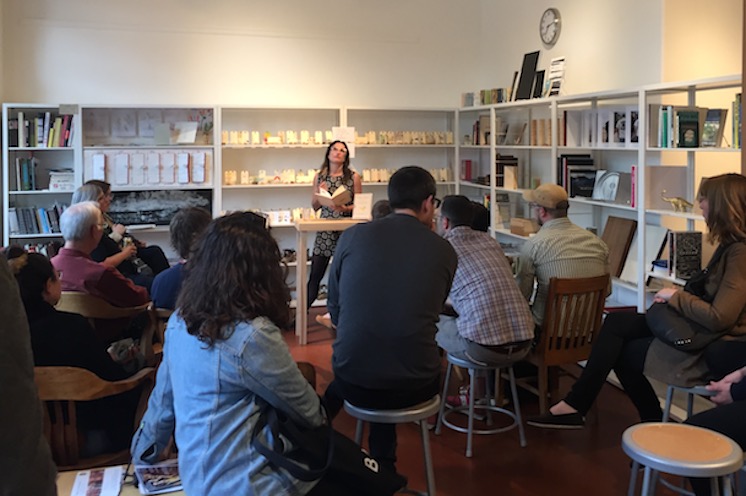 THUNDER LIZARD


2016
PUBLISHED BY H_NGM_N
BROADSIDE BY SARAH HULSEY
SIGNATURE BY LAURA O'QUIN
The intent of this application under Article 81.1(3) is to preserve the stability of the name, brontosaurus.

The poetics of scientific error. A collection of poems based on the error of the Brontosaurus. These are modern poems inspired by a prehistoric problem. The Brontosaurus is a dinosaur extinct before it ever never existed. Yet, it is the better-known version of the Apatosaurus. The manuscript is structured as a case submitted to the International Commission for Zoological Nomenclature to petition an official change in taxonomy.
Drawing from scientific journals, letter exchanges, newspaper articles, and US Geological Surveys, the poems are titled and notated for the headlines or captions that inspire them. Illustrations and end notes are included.
Originally published by now defunct H_NGM_N press,
Thunder Lizard
was subsequently released as a signature designed and printed by artist
Laura O'Quin
. The body of the signature is a compact edition with a complete set of poems reproduced micro graphically designed to mirror the format of an unabridged dictionary. Accompanied copper electroformed, 4x magnifying glass.
A broadside of
Controversial Fossil
, a central piece of the collection, created by printmaker and linguist
Sarah M. Hulsey
exists in The Library of Congress, Rare Book and Special Collections Division, Washington, DC.