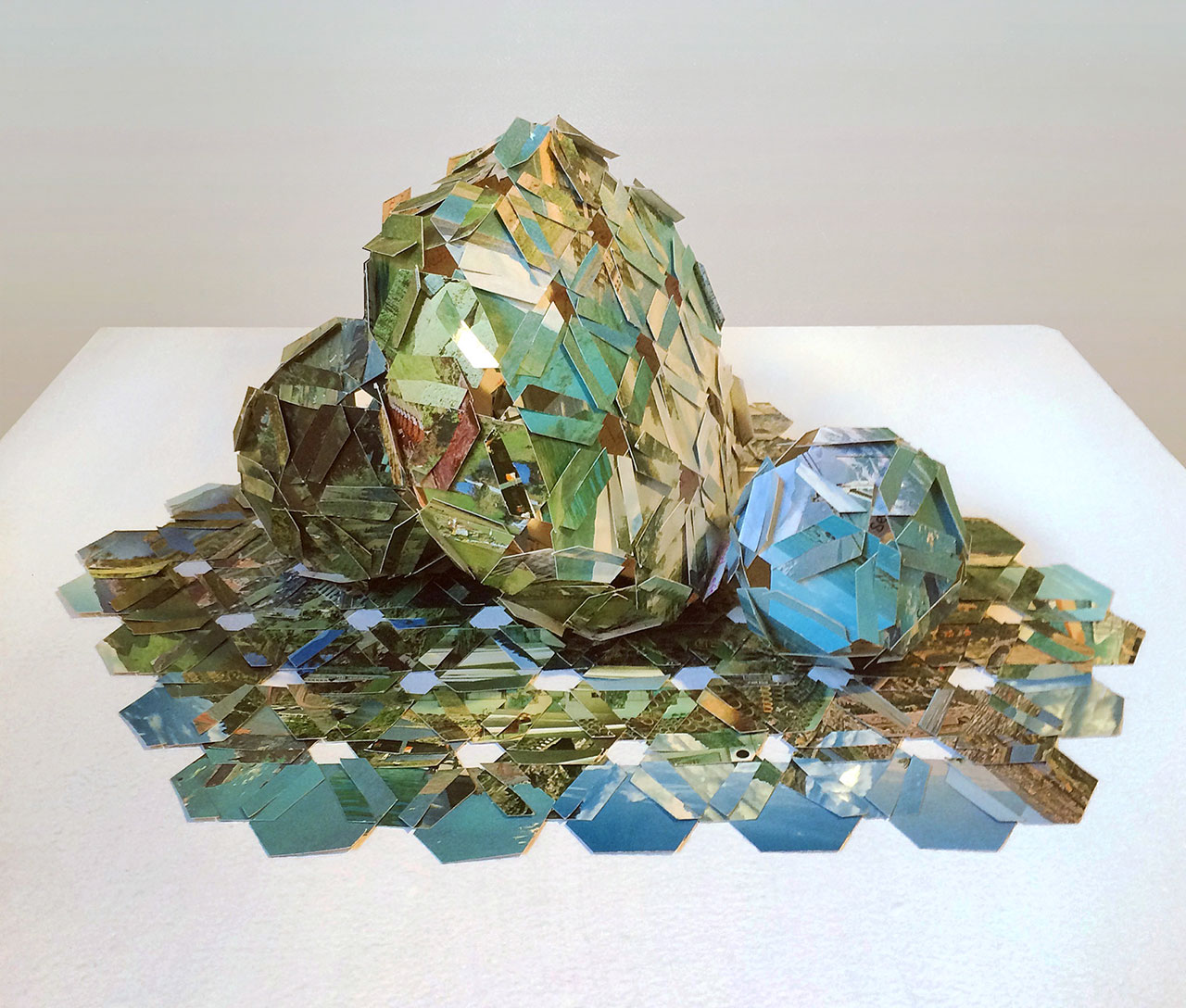 Part 1: Origin Stories
Forward is an exhibition series where artists transform works they've received from others, exhibit the work briefly, then hand it off to someone new.
To start this iterative art exhibition, I was one of twelve writers invited by project director Shaun Kardinal to contribute to a physical transformation of words, where geometric forms reshaped vibrant landscape postcards, each containing letters, hand-written with intention.
The text I wrote on the back of the postcards provided to me were cut up and collaged into sculptures by Shaun Kardinal before being handed off to artist Kat Larson to reimagine for the 2018 exhibition, and to artist Laura Sullivan Cassidy to transform into a new work from the material for the 2019 exhibition. Unfortunately, the final iteration of the exhibition was permanently delayed due to Covid.